Making a booking on Villas and Hotels is quick and easy and can be acheived in 5 simple steps. Please remember that you can contact us if you need assistance at any step of process.
Step 1 : Select your dates and destination
From the Villas and Hotels
home page
you will be able to access the search box where you will be prompted to enter and select your destination from the drop down list. Once selected, you can enter your desired arrival and departure dates from the easy to use date picker.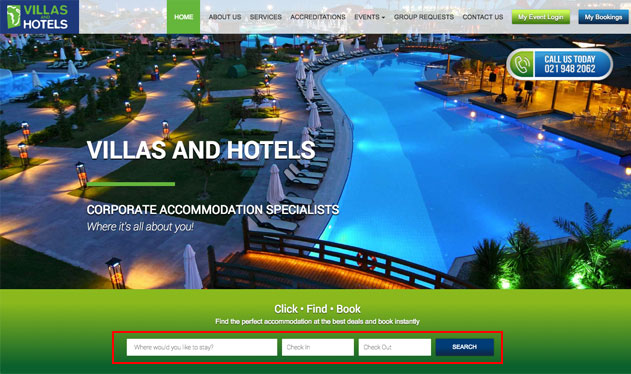 Step 2 : Choose your hotel
After you have chosen your dates and destination you will be presented with a list of accommodation matching your requirements. At this point you can enter the amount of guests and amount of rooms you require.
From the list on the right hand side you will be able to choose various room types for each guest. Example: Rooms that include
Breakfast
and have a
Double Bed
Please Note:
It is important to state the age of children under the age of 18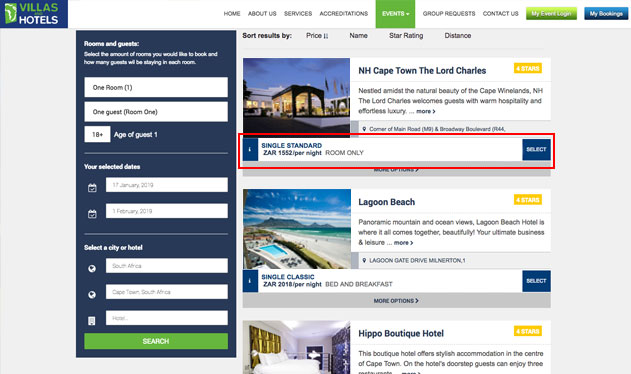 Step 3 : Enter guests' names and review your selection
Enter the names of each guest that will be occupying each room. Once completed please make sure you read and understand your chosen hotels' cancellation and refunds policy.
Click on "Confirm My Booking" to proceed to registration and payment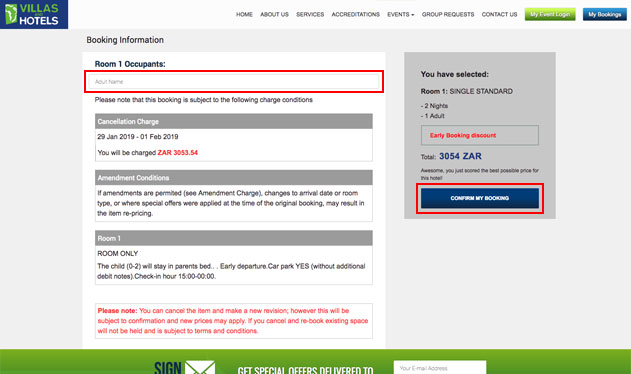 Step 4 : Register your account
Register your Villas and Hotels account by entering your information in the given fields. This is to alow you to manage your booking and make any changes in the future.
Remember to agree to the Terms of Use which include; Refunds & Cancellation Policy & Privacy Policy. Once completed you will be redirected to a secured payment page to pay and confirm your booking.
That's it! Your booking has now been made and confirmed. Keep your eye on your email for your Invoice and
Villas and Hotels Check-In voucher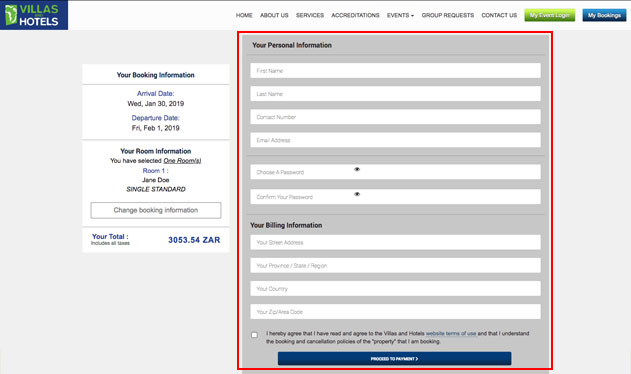 Still have questions?
Ask us